Within the Loch Lomond & The Trossachs National Park, peace and quiet is never far away.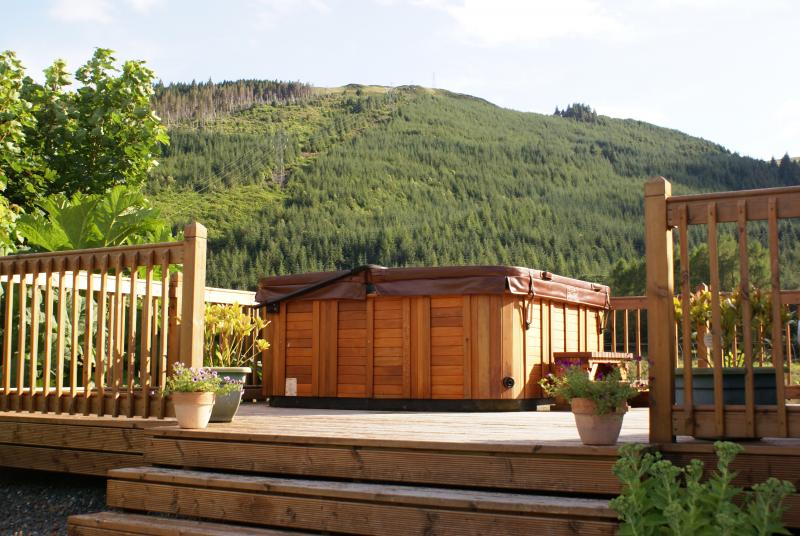 It's easy to settle in to your relaxing break at Culzean, especially with the added benefits of a Hot-tub and traditional Scandinavian Sauna. These facilities are a huge hit with all age groups and the health benefits are endless. The Hot-tub has an array of hand jets, body jets, neck jets, also adjustable flow and directional jets, and with his & hers shuttle seats and loungers no one misses out. The views from the south-facing decking area are spectacular, giving stunning uninterupted views of the glorious Argyll Forest Park beyond.
The Scandinavian Sauna comes complete with complimentary Eucalyptus oils throughout the duration of your stay and is available to use at your discretion. With seating for 12 people, this is a great place to relax with friends in the evening for a chat. Again, the health benefits speak for themselves.
Please note that the Hot-tub & Sauna facilites are exclusively for the use of Culzean House guests and are included in your rental price regardless of season or length of stay.