If you feel the need to be revitalised and have some outdoor fun, Quadmania offer you a fantastic experience. With over 2,000 acres to play on Quadmania guarantee an exhilarating outdoor experience at any time of the year. Choose from quad biking, archery and clay shooting or try more challenging adventure pursuits; gorge walking, mountain biking, rock climbing, abseiling, kayaking and sailing. Quadmania is only 5 minutes drive from Culzean House.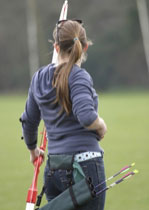 Quad Trekking
is suitable from aged 12 and for all abilities. Everyone can have a fabulous time, whether it is simply to get out in the fresh air and enjoy the stunning views, or by taking on the ultimate Quad Bike challenge, the inspirational Mammoth ATV Quad Trek.
Archery
is suitable for anyone from aged 8 and
Clay Shooting
from aged 14 or over. The
Team Challenge Course
is great fun for groups of people, whether an office outing or stag and hen party.
A

multi-activity package
allows you to choose the combination of activities to suit you.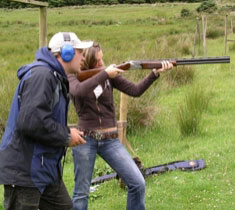 The experienced instructors are well qualified and the safety standards are excellent.
Whatever activity you choose, Quadmania can guarantee excellent personal attention, a high quality experience, tailored instruction and an unforgettable day out!
For prices and further information, visit www.quadmaniascotland.co.uk or call 01369 810 289